Two winters ago was the first time I attempted to make my own bread – and let me just say, it was a disaster. My dough didn't rise well (if any at all) and as a result my bread turned into rocks after baking. This happened twice. I thought maybe I wasn't setting the dough in a warm enough environment to rise, so with my second attempt I used the boil-water-and-stick-it-in-the-microwave trick. But no matter how long I left it for, it just wasn't rising at all! I was so frustrated because I could've sworn I was following the recipe and directions exactly, measuring out everything perfectly and watching videos on how to knead. But after lots of wasted dough, energy, and time, I figured I just didn't have the knack for it and I gave up.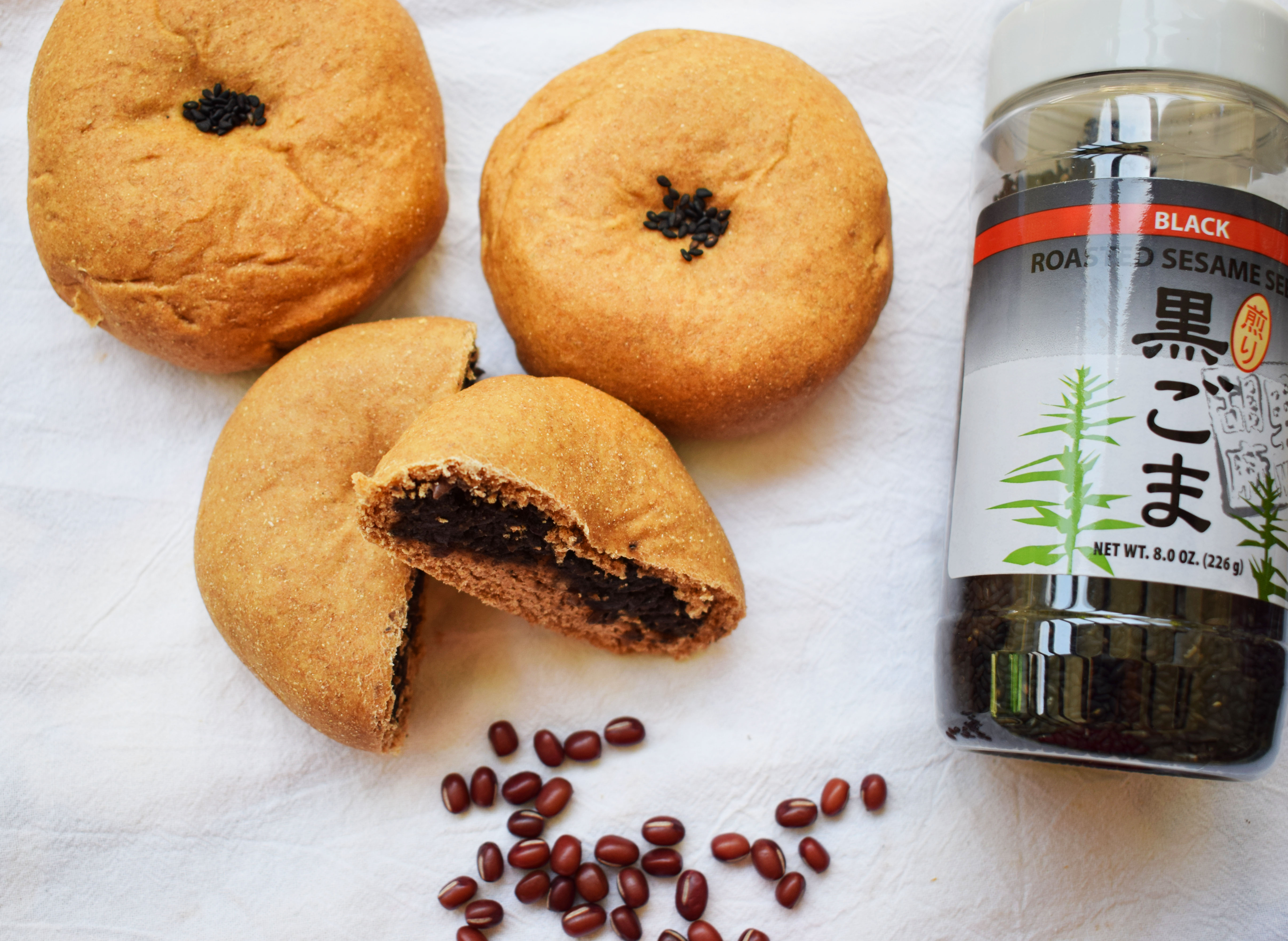 Six months later I was home for summer break with no job, no internship, and no travel plans.  So I decided to get back in the kitchen and give it another go because, well, I just really like bread.
And somehow by magic, my dough rose and I actually ended up with a fluffy, glutinous bread roll!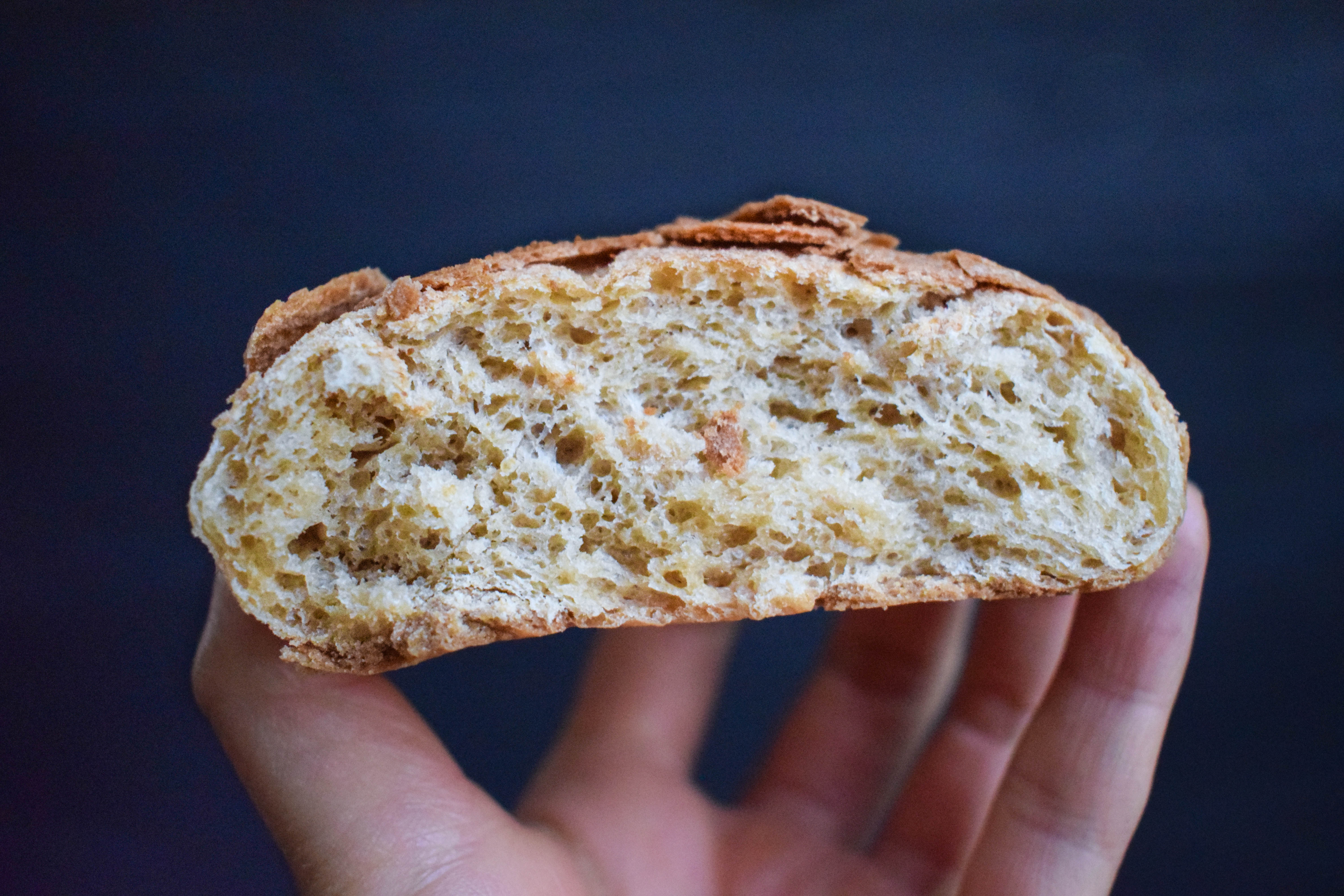 …and then I realized the stupid mistake I had been making the first few times I tried to make bread….
So you're supposed to warm the water first before you mix in the yeast (unless it's instant yeast) to help activate the yeast faster, and most recipes I looked at said to warm it about 110-115°F. And my silly mind thought, "Oh! 100° is boiling so I should boil the water!" … not realizing for the longest time that 100°C is boiling but I was working in °F. Yeah, and I'm a science major…. *facepalm*
But oh well, now that I've finally realized my mistake, I've been making tons of these pillowy beds of gluten! Mainly I've been making Japanese melon pan and an pan (sweet red bean buns), both pictured in this post.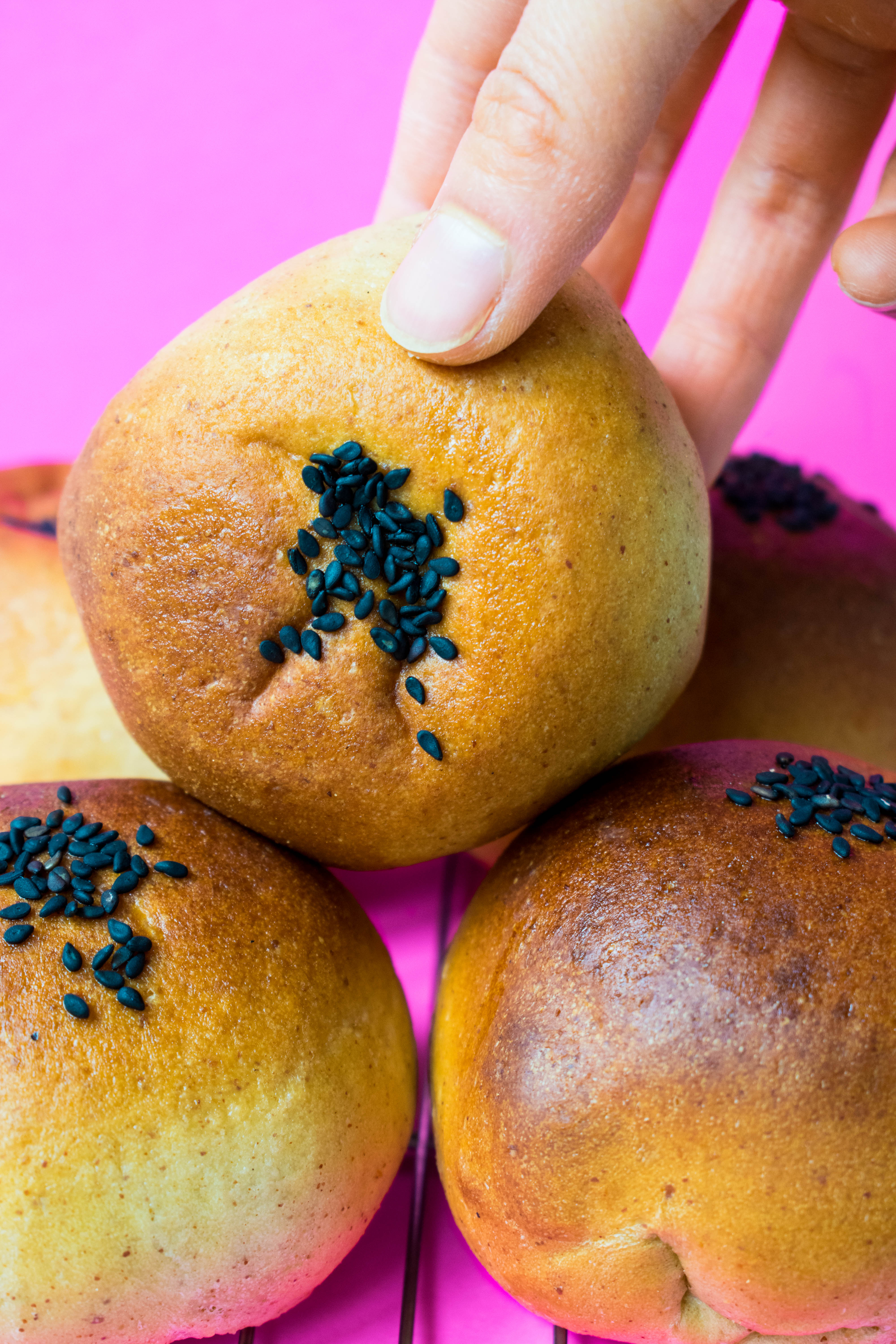 For the an pan, you wrap the dough around anko (red bean paste) after dividing the dough. For melon pan, you make a separate cookie layer and wrap that around the dough after rolling into balls. The bread itself is very subtly sweet, so add fillings/toppings/icings as you see fit 🙂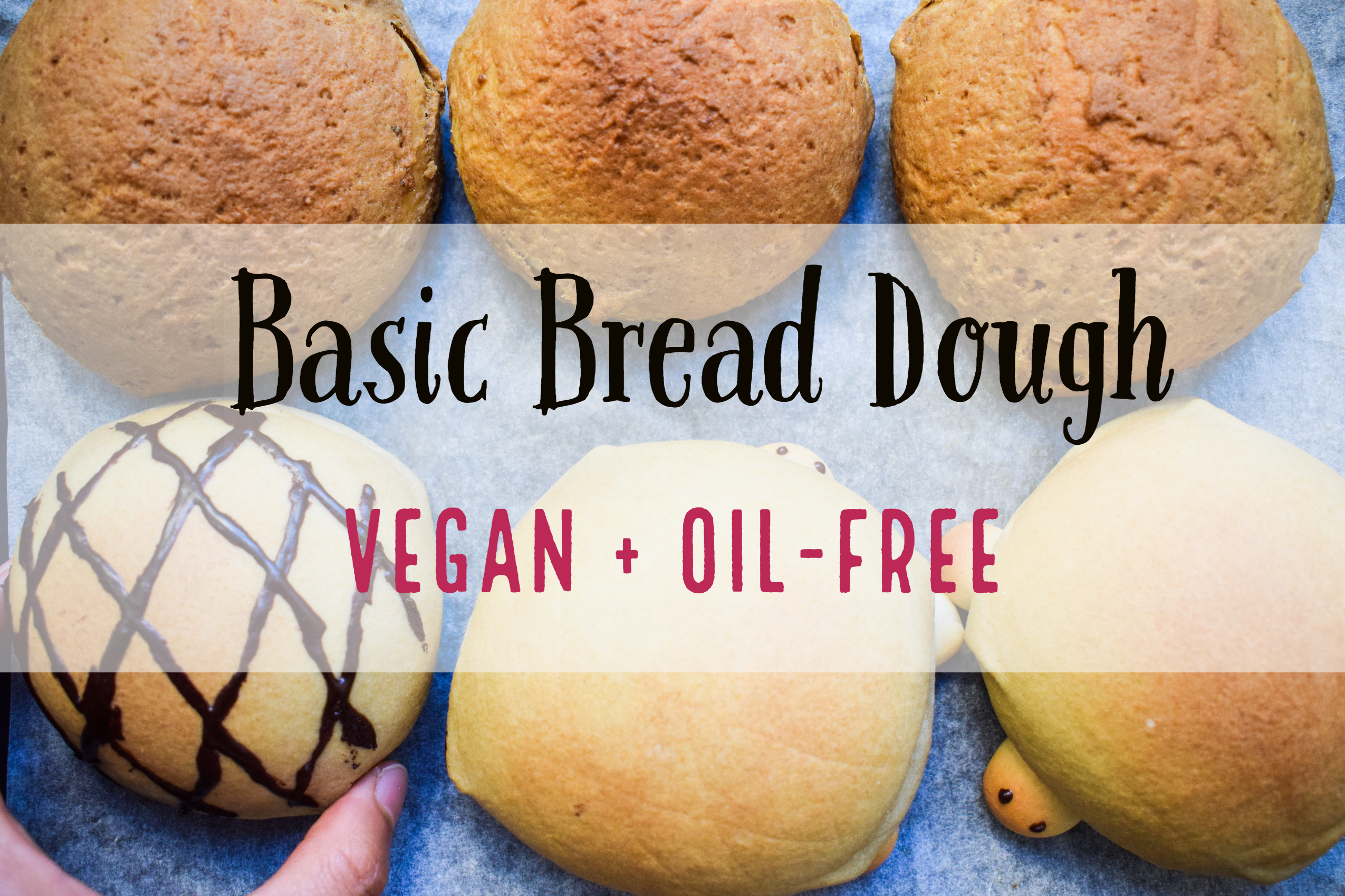 I used this recipe from Peaceful Cuisine on youtube, but adapted it slightly to make it oil-free.
Bread Dough
  servings: 6 rolls
200g bread flour
125g plant-based milk (I use almond)
25g coconut/almond/cashew butter*
30g coconut sugar
1 g salt
2 tsp instant yeast
Directions
Since I used instant yeast, I didn't need to warm the milk before mixing, but if you're using active dry yeast then warm the milk up first (but don't boil!!).
Dissolve the sugar in the milk, then add in the yeast.
In a separate bowl, mix the flour and salt, then add in the nut butter and milk/yeast mixture. Mix to combine, and then use your hands once it gets too difficult to mix with a spoon.
Add extra liquid if it seems too dry, or more flour if it is too sticky.
Knead the dough until it becomes smooth and not so sticky, about 10 minutes.
Once you finish kneading, scoop the dough into a ball, then place in a big bowl covered with plastic wrap or a towel to keep in the moisture. Place in a warm area, such as in the oven with the light on (but oven turned off). Some ovens also have a warm/proof setting.
Once the dough has doubled in size (about one hour), punch down the dough and briefly knead again, about 2 minutes.
Divide the dough into 6 pieces and roll each into a ball.
Place the rolls on a baking sheet and cover with plastic wrap. Transfer them back to the warm area to let them rise until they have doubled in size, about 20 minutes.
Bake at 340°F** for about 15 minutes, or until nicely browned on top and bottom.
Once baked, transfer to a cooling rack for a few hours until completely cooled, then store in a bread box/bag, or any of the techniques listed here.
*Your nut butter should be runny enough to mix in smoothly with the other ingredients. If it is too solid, warm it in the microwave in 10 second intervals, being careful not to burn it.
**I baked them in a small toaster oven, but if you're using a big oven you may want to increase the temperature to 350°F. Just keep an eye on them and make sure they're not burning.