This page may contain affiliate links. As an Amazon associate I earn from qualifying purchases. Please read our
disclosure
for more info.
Creamy & refreshing, this dressing pairs perfectly with fresh greens and makes them taste so amazing, you'll go through an entire box of lettuce in one sitting.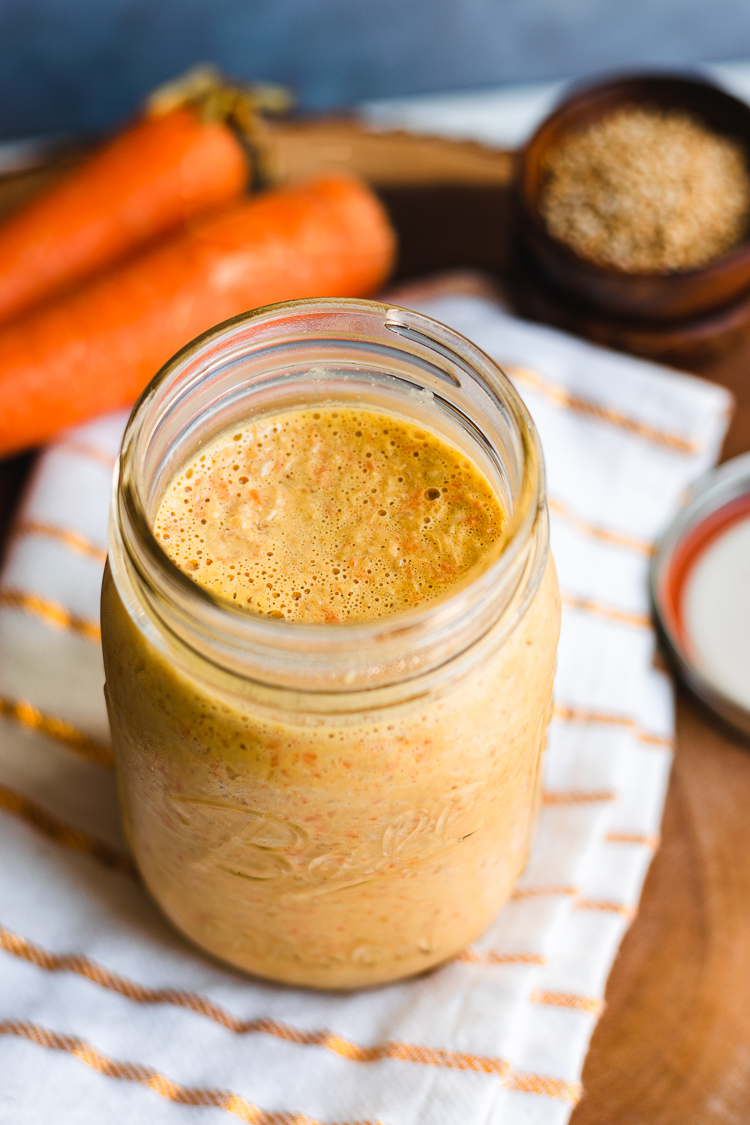 I've been eating tons of salads this summer, especially with the heat we've had in socal. It's just too hot to want to turn on the oven or stand by the stove melting away while stir-frying vegetables every day. Not to mention the profuse amount of sweating that occurs while eating piping hot stir-fries.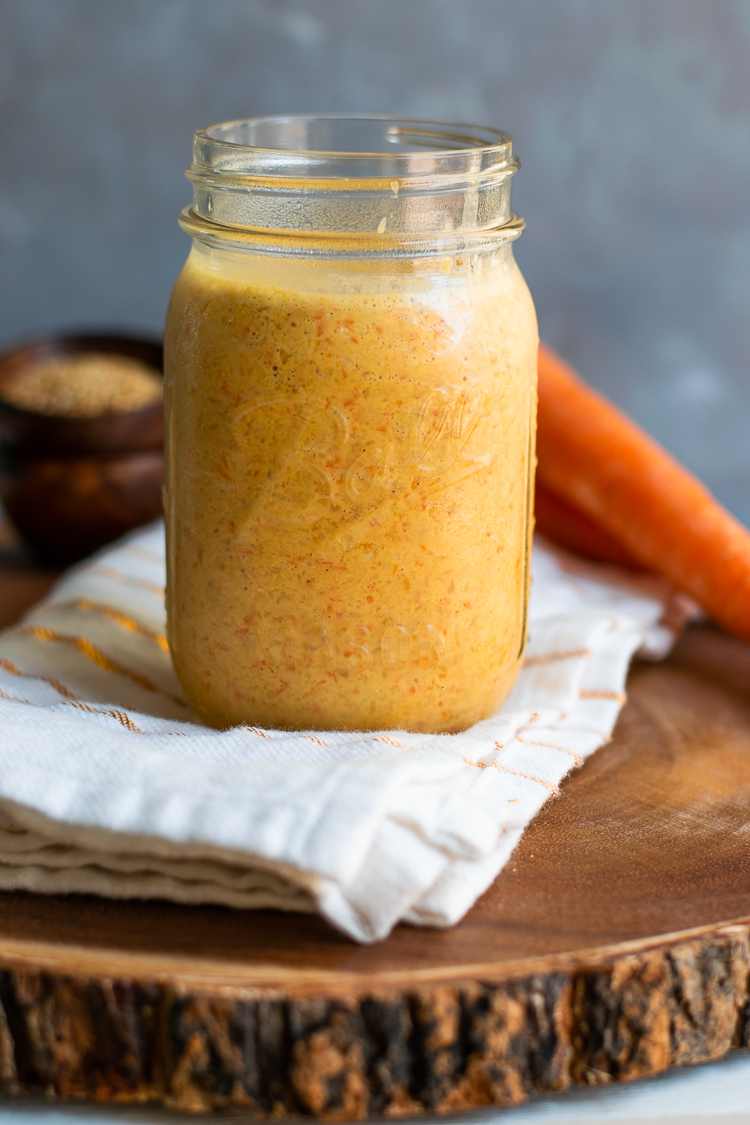 But eating a salad everyday can get boring — especially if you don't have an easy and delicious dressing recipe up your sleeve nudge nudge. My tip for keeping your salads interesting is to switch things up! Salads can be so much more than just lettuce — try throwing in different veggies, raw or cooked, like carrots, cucumbers, tomatoes, cabbage, beets, corn, zucchini, bell peppers, etc. — plus having a few different yummy dressings also helps stave off the salad boredom. (Keep your eyes peeled for future salad dressing recipes. 😉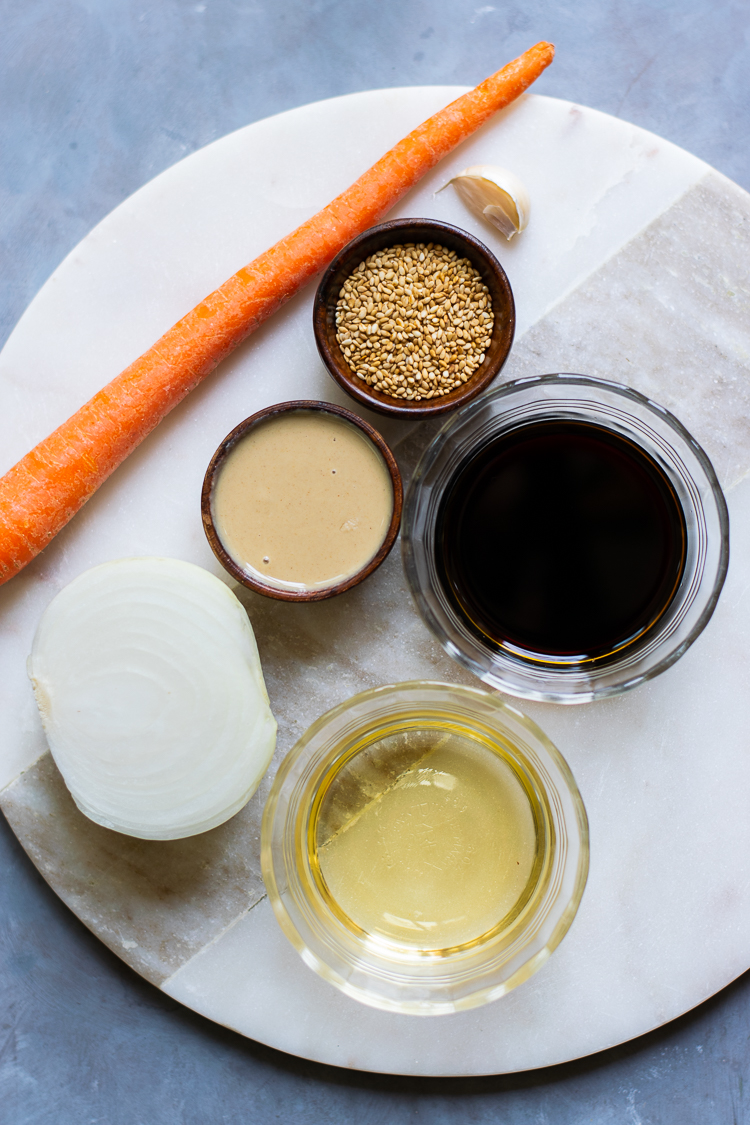 What's In It
This recipe is super simple, with just 7 ingredients and minimal prep work. It comes together in about 5 minutes — just 5 minutes required for a super delicious and healthy dressing! Unlike some dressings that are loaded with oils and salt, this dressing uses fresh ingredients like carrots, onion, and garlic and doesn't require any oil! It gets its addictive fatty flavor from tahini and sesame seeds, but you can use oil if you prefer! Just make sure to use a neutral flavored oil like canola, grapeseed, avocado, or vegetable oil — don't use olive oil.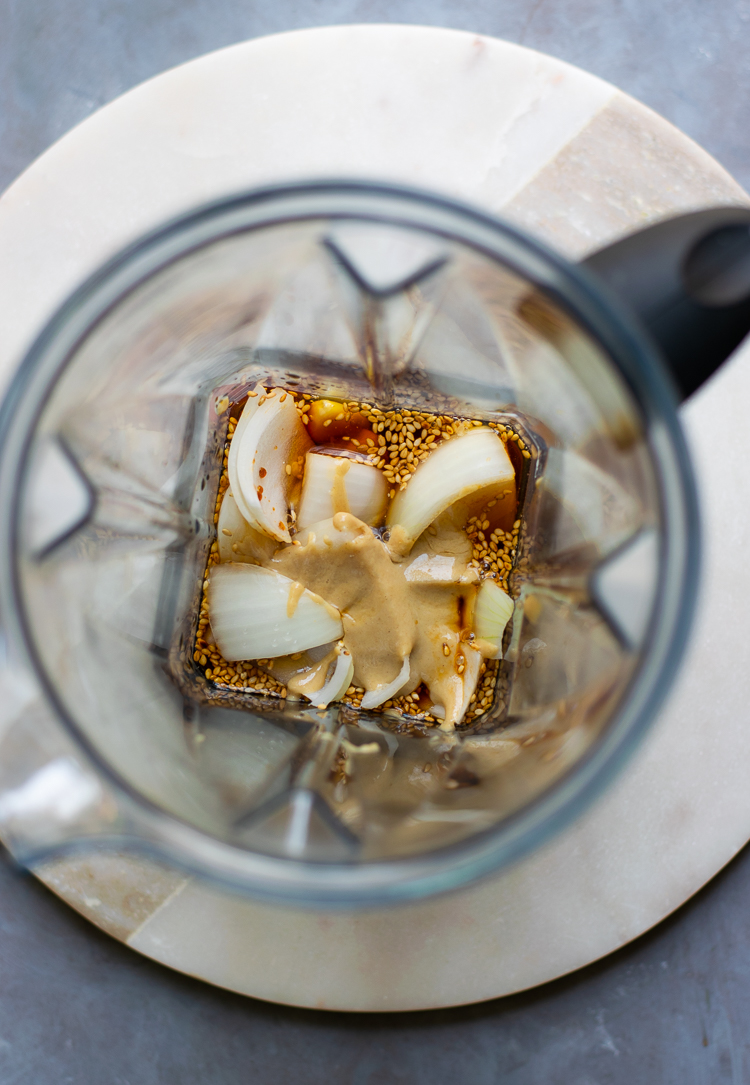 Once you've peeled your veggies, just roughly chop up the carrot and onion and then add all the ingredients to a blender or food processor, and voila~! Pour it on your salad and then save the rest in a jar in the fridge. Because there are no preservatives in this dressing, it won't last as long as ones bought off the store shelves. BUT it's so good that it'll be gone way before it could go bad. It'll be a little chunky after blending (from the carrots and onions) but that's totally normal. You can also add a little pepper to it if you want a bit more spice, or if you're out of rice vinegar you can try lemon/lime juice for a more citrus-y flavor. I hope you love this dressing as much as I do!! 🙂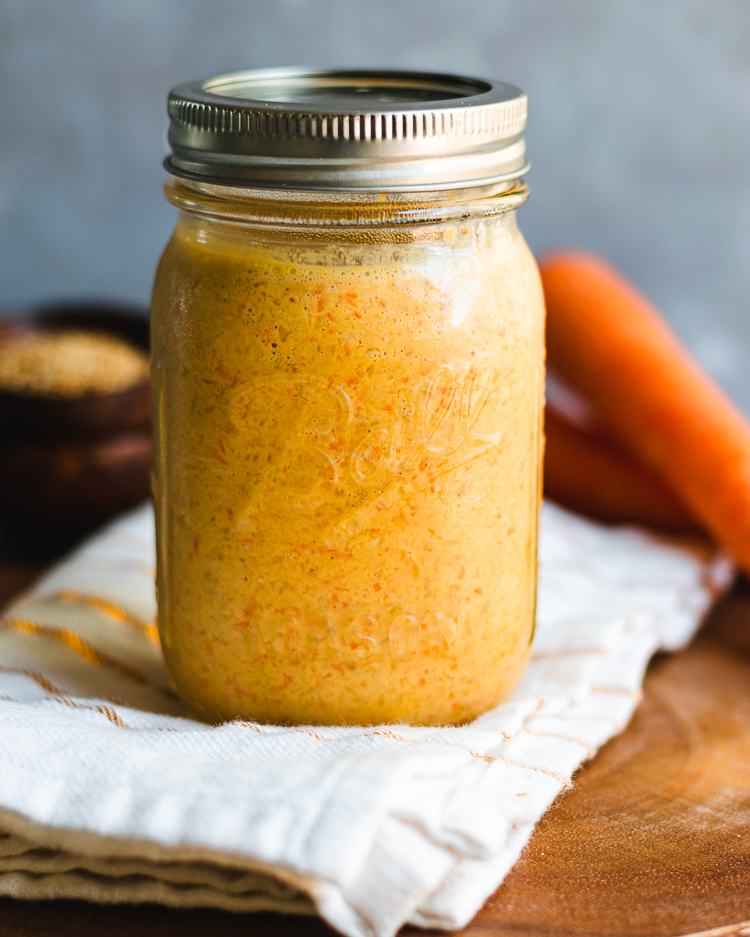 Still Hungry?
Try swapping the dressing in any of these salads!
If you make this Asian Salad Dressing, don't forget to leave a comment/rating down below and tag me in your photos on instagram @ellielikes.cooking! I love seeing all of your tasty recreations 🙂 Happy cooking! ♡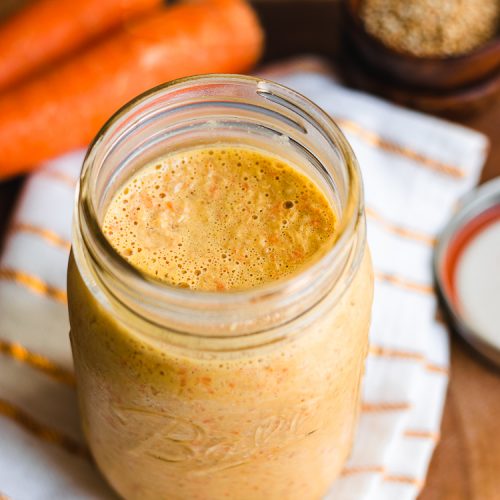 Asian-Style Salad Dressing (Vegan, Oil-Free)
Creamy & refreshing, this dressing pairs perfectly with fresh greens and makes them taste so amazing, you'll go through an entire box of lettuce in one sitting. Just 7 ingredients, 1 blender, and 5 minutes is all you need!
Ingredients
1

carrot

chopped

1/2

small onion

chopped

1

garlic clove

1

tbsp

toasted sesame seeds

3

tbsp

tahini or neutral oil (canola, grapeseed, vegetable, avocado oil)

2-4

tbsp

soy sauce

adjust to taste

1/4

cup

rice vinegar

water

as needed to thin
Optional Add-ins
1

tbsp

date paste, maple syrup, or other sweetener

1/2

inch

knob of ginger

1

tsp

white miso

1/4

tsp

turmeric

pinch of black pepper
Instructions
Add all ingredients to a blender and blend to your desired consistency. Add water, 1 Tbsp at a time, to thin out the dressing if desired.

Taste and add any of the optional add-ins as desired.

Store covered in the fridge for up to 7-10 days.
Save for later!